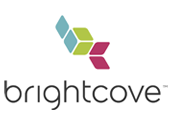 AdHoc Computing installed in the begining of february Brightcove's video cloud on the StarTV website.
Brightcove holds nearly 30% of the market with a high penetration rate among the medias, if Brightcove is an online video platform, it has little to do with YouTube or Dailymotion except for the flash player.
Brightcove offers a variety of online tools, primarily to publish professional video content, where YouTube is more focussed on the consumer.
Source: www.observatoiredeswebtvconnectees.com
Site Star: www.startv.be
AdHoc Computing is an official Brightcove partner located in Brussels Belgium.