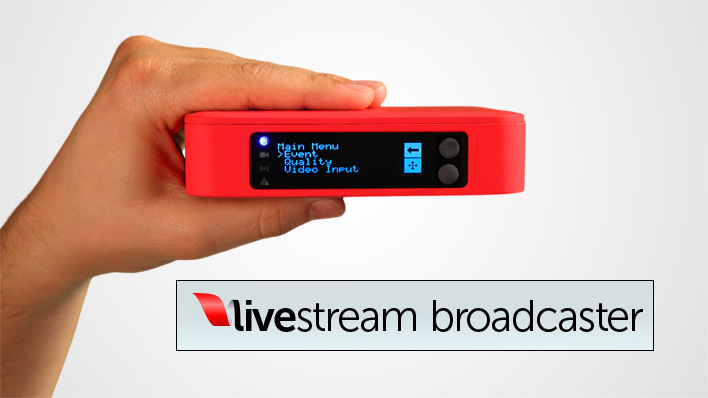 Livestream is introducing the Broadcaster, Livestream's first HD live broadcasting device. The lightweight device can be connected to a digital camera in no time to offer real-time video encoding in high quality H.264. Truly portable, it's battery powered (via three enclosed AA batteries) and streams via Wi-Fi or a USB 3G/4G Wireless Modem.

The device will be available in june in the US, and can be pre-ordered at the price of $495. Shipping for Europe will begin mid-july.
Further information on the Livestream store.
Live streaming is part of AdHoc Computing's solutions including the "Mobile Streaming Rack", providing hardware redundancy for assured availability.