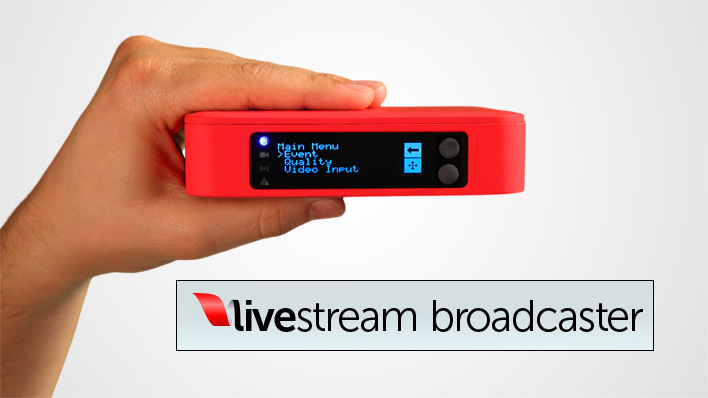 Livestream is introducing the Broadcaster, Livestream's first HD live broadcasting device. The lightweight device can be connected to a digital camera in no time to offer real-time video encoding in high quality H.264. Truly portable, it's battery powered (via three enclosed AA batteries) and streams via Wi-Fi or a USB 3G/4G Wireless Modem.

The device will be available in june in the US, and can be pre-ordered at the price of $495. Shipping for Europe will begin mid-july.
Further information on the Livestream store.
Live streaming is part of AdHoc Computing's solutions including the "Mobile Streaming Rack", providing hardware redundancy for assured availability.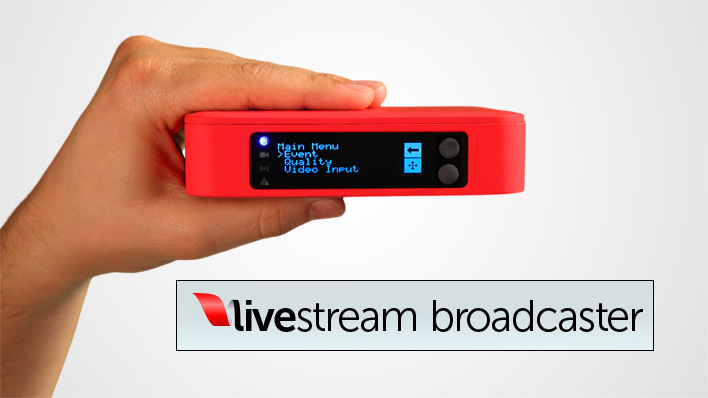 Livestream présente le Broadcaster, le premier appareil de diffusion video en HD de Livestream. Ce boitier très léger est connectable à une caméra digitale en un tour de main et offre l'encodage video en temps réel en haute qualité H.264. Vraiment portable, il peut être alimenté sur batteries (via trois batteries AA fournies) et envoie son flux video via Wi-Fi ou avec un modem USB 3G/4G.

L'appareil sera disponible en juin aux USA, mais est déjà en pré-commande pour 495$. La disponibilité pour l'Europe est prévue pour la mi-juillet.
Plus d'information sur la boutique Livestream. (en anglais)
Le streaming en temps réel fait partie de l'offre d'AdHoc Computing avec aussi le "Rack de Streaming Mobile", offrant un matériel en redondance pour plus de sécurité.